1990 CBR250RR – Lightly Modifed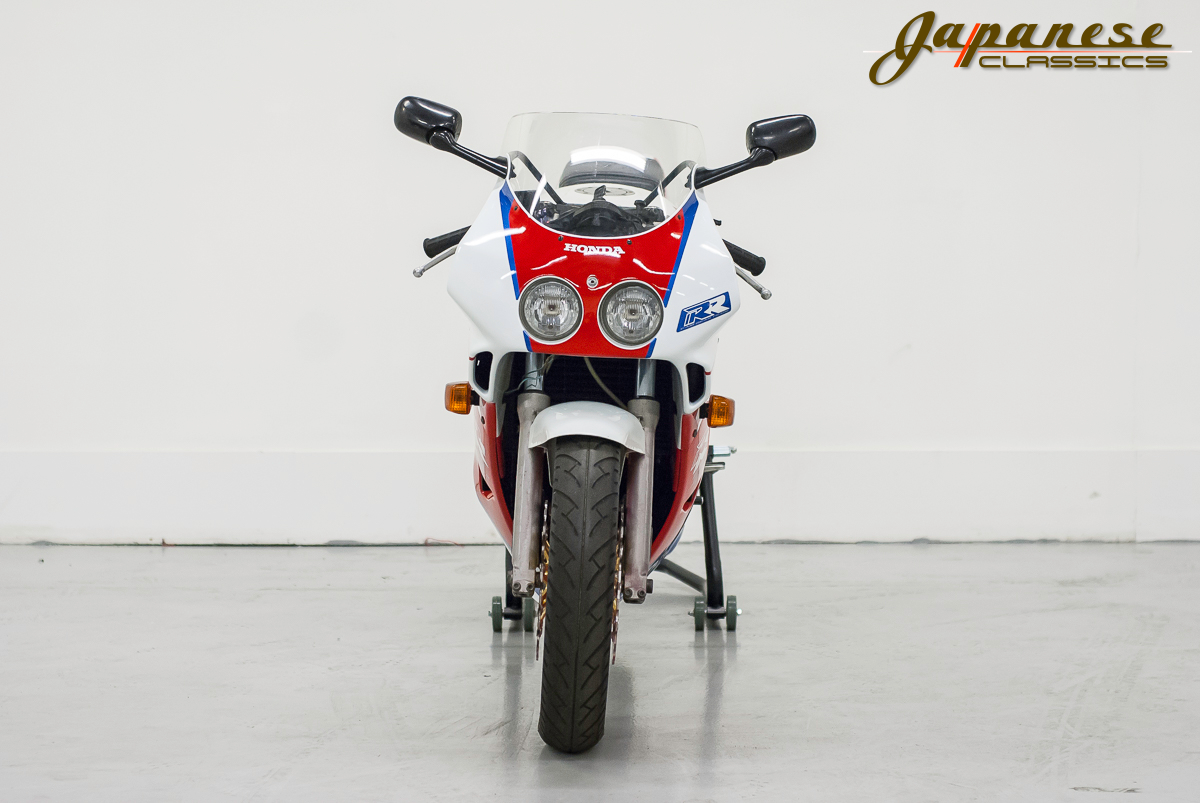 The Honda CBR250RR (MC22) is known for its nimbleness and ultra-high revving engine. It weighs in at a mere 315 pounds and is powered by a 16 valve inline four cylinder engine which revs all the way to 19,000 rpm. There are few legal examples in the U.S., making this motorcycle not only a blast to ride, but also very unique.
This 1990 example is mostly stock but has a few modifications. The stock Nissin calipers are present but the front rotor has been replaced with an aftermarket unit along with a stainless brake line. A "Faddy Daddy" slip on muffler has also been added by the previous owner. Currently this CBR250RR has 37,059 original miles and has been through our inspection process which included addressing any maintenance concerns. The front forks have been replaced with another used set which were in better condition. The carbs have been cleaned and synchronized; the fuel tank has also been cleaned and recoated. The tires have plenty of tread left and show no signs of dry rotting.
The exterior is in good condition for a 25 year motorcycle with the typical wear one might expect. The plastics are all original and intact with no major blemishes. The fuel tank does have some scratches and the passenger seat shows some wear. As with any of our vehicles it's already been titled and comes with a 50 state transferable title. All U.S. Customs and Import documentation is included as well.
Click to read more
Contact for More Information