1991 Honda CBR250RR (MC22)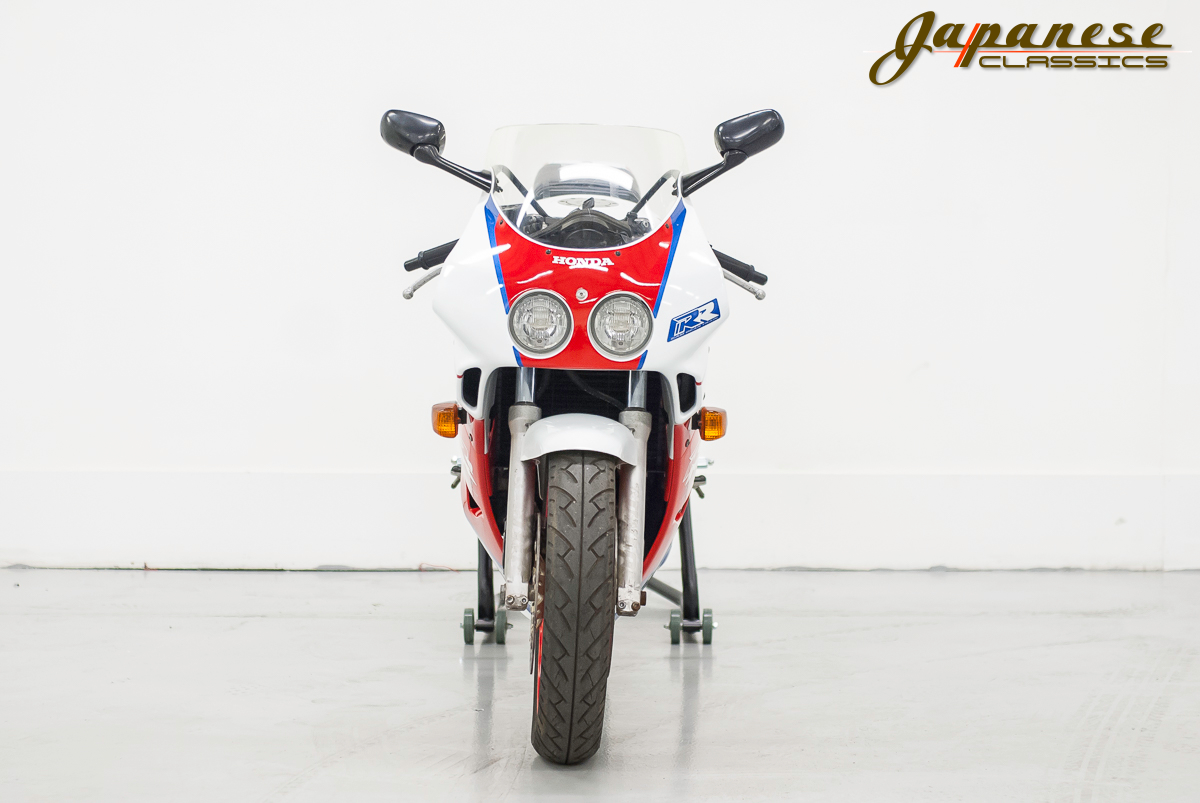 This 1991 Honda CBR250RR (MC22) is an all original example with just 1,217 original miles. As you can see in the photos the original tires are dry-rotted, however we thought this was an important feature to back up the listed mileage. We'll gladly have new tires fitted for the asking price and include the originals as well. . As with any of our vehicles it's already been titled and comes with a 50 state transferable title. All U.S. Customs and Import documentation is included as well.
Often times lower mileage bikes have questionable history and/or have been incorrectly restored. This bike will be sold as an "unrestored" example, allowing the next owner to decision on which direction to go. The only changes we've made have been to ensure it runs correctly. These changes include cleaning and coating the fuel tank, along with cleaning and synchronizing the carbs.
The exterior is in very good condition considering the age of the bike. The plastics are original and all OEM. The plastics have a few very minor blemishes, which are pictured, but have no cracks. The 250cc 4 stroke inline-four starts right away and revs to 19,000 rpm without issue. The 6 speed transmission shifts smoothly and is functioning correctly. No leaks or other issues were discovered during our inspection process.
Overall a unique and all original example that would be an excellent additional for an enthusiast or collector.
Click to read more
Contact for More Information