1990 Suzuki Every 660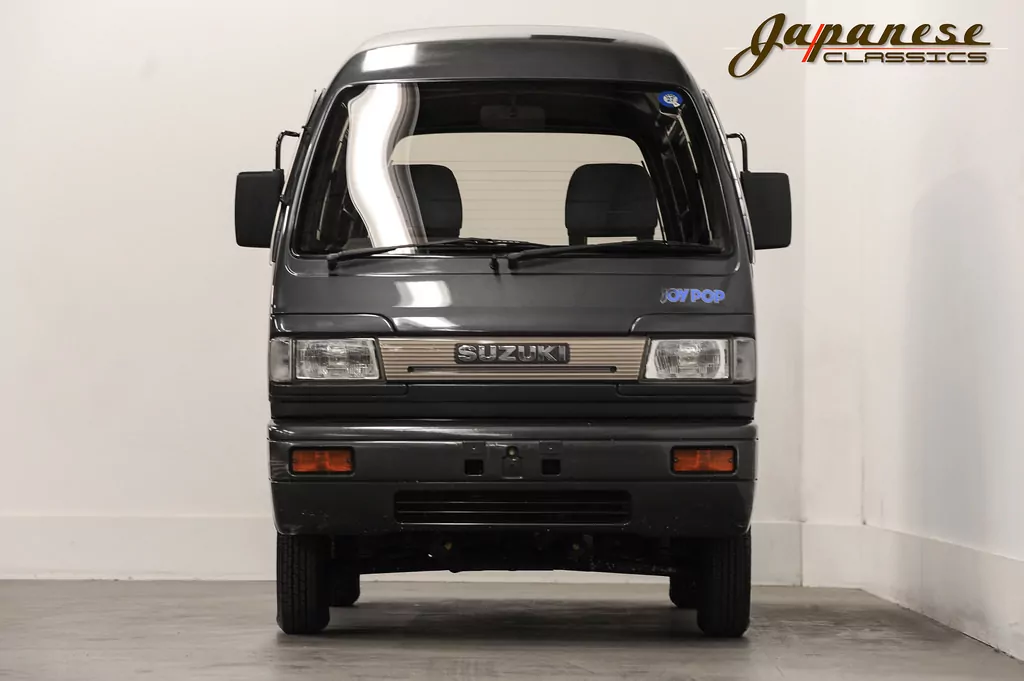 1990 Suzuki Every 660 High Roof
This Kei van is one of the best we've ever imported. It has exceptionally low miles at just 10,000 and runs extremely well. It's great for just about anything, whether its driving around town, delivering packages, or as a marketing tool for your business. Despite it's small size, it has plenty of cargo space once the rear seats are folded down.
The exterior is in excellent condition given the age. It can be difficult to find these vans in good condition, given that they were primarily used as work vehicles in Japan. The body panels are straight and free of dents or dings. The paint is also in good shape, although the decals do show some wear. Overall it's in remarkable condition and its uniqueness is sure to turn heads.
Mechanically this vehicle is in good shape and has had very little wear. Powered by a 660cc 3 cylinder fuel injected engine, you can expect upwards of 50 mpg in this Kei van. It starts right away and runs very well. The 5 speed transmission shifts smoothly and the clutch shows no sign of slipping.
The interior has been well kept over the past 25 years. The dash is free of cracks or bubbles and shows minimal wear. The seats and door panels are in equally good shape, with no rips, tears, or stains. The rear seats are in good condition and once stowed away provide plenty of extra space. The dual sliding doors and rear hatch help with access to the cargo area.
Click to read more
Contact for More Information